Foundation House is an alcohol, drug and gambling treatment centre. We offer 28-day residential rehab services and ongoing support through ongoing outpatient counselling and relapse prevention.
Foundation House opens its doors to anyone who is in need of rehabilitation services and meets our admission criteria. Foundation House is often seen as the 'first step' for clients seeking drug, alcohol and gambling rehabilitation with our 28-day in-patient residential program.
Foundation House offers an empathic and kind approach to people entering our residential program. Our qualified and experienced staff sit down with clients, really talk to them, and create a tailored program during the assessment stage that is going to address the clients' needs best and give them the care they need.
Foundation House is a trauma informed service and our four week program provides a safe platform where complex needs can be supported. We respect that many clients come in with conditions like depression, anxiety, and complex mental and physical health needs. Foundation House staff are proactive about setting up referrals for additional medical care outside of Foundation House, and equipping clients with the tools and strategies they need to rebuild their lives.
Foundation House also knows that many clients need support to establish and increase their recovery capital, and social capital, and our relapse programs connect our clients with many other people who know exactly where they're coming from, share similar values and can offer genuine support.
Our rehabilitation clients often find their way to us via workplace training and toolbox talks and impairment training delivered by the BTGDA program. Foundation House represents a pathway that is far more than a standard employee assistance program or referral service. Foundation House delivers hope, strength and happiness.
Foundation House is a non profit organisation largely funded by the Construction Industry. We receive limited government support.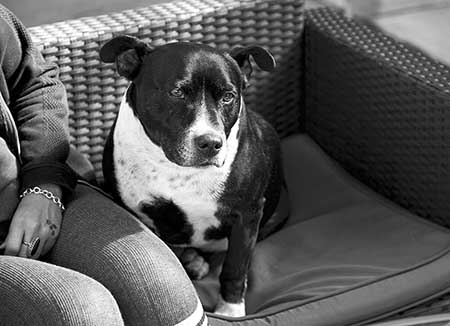 ………..
Tux, the Foundation House dog.
Having Strategic Goals at Foundation House is extremely important to us in order to build an efficient and sustainable organisation where we can help and support the construction industry as well as our staff and clients who come through the program.